We're Mortgage Experts

Why You Should Use a Mortgage Broker?

Start Your New Life In Your New Home
* Insured mortgage rates, subject to change. Conventional and refinance rates may be higher. OAC. E&EO
Your Trusted Mortgage Partner in London
Welcome to New Life Mortgages, your trusted mortgage partner in London, Ontario. Our London Ontario mortgage agents are experienced and committed to delivering personalized solutions that cater to your unique financial needs.

Our objective is to help you find the best mortgage program so you can become a proud homeowner in the beautiful forest city of London Ontario!
Before we dive into our mortgage services, let's talk about the rich history of London Ontario and the great attractions that make it a fantastic place to live.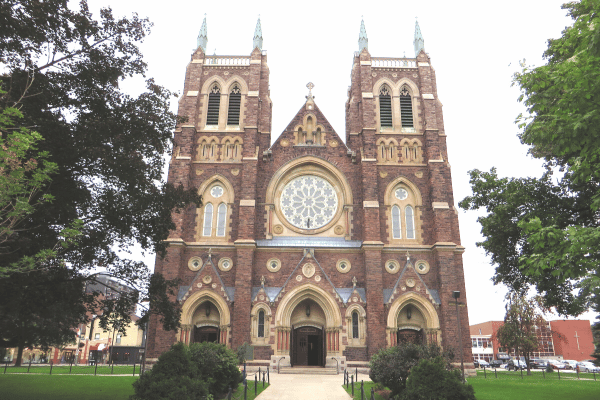 A Brief History of London


London Ontario is the largest municipality in southwestern Ontario and the 11th-largest city in Canada. Founded in 1826, the European settlement of London has experienced significant growth over the last two centuries.
In 1863, the Great Western Railway opened, connecting London to Windsor and the US, allowing for increased economic growth. The early 20th century saw a significant shift to industry and urbanization, with companies like Ford and General Motors establishing plants in the area.

Today, London is a hub of industry and culture, with an attractive job market for young professionals and families. With continued development, there's no doubt that the city will continue to thrive for years to come.


London Ontario is a city rich in history and culture, with many historic landmarks to explore. Here are some of the must-visit historic places in London:
Eldon House: Built in 1834, this historical museum is the oldest private residence in the area and offers visitors a glimpse into the life of the affluent Harris family during the Victorian era.
St. Peter's Cathedral Basilica London: A stunning Gothic Revival-style cathedral that has been an iconic landmark since its completion in 1885.
Banting House National Historic Site: The birthplace of insulin, this museum is dedicated to Sir Frederick Banting, who discovered insulin in 1921.
Fanshawe Pioneer Village: This living history museum takes you back to 19th-century rural life in the region, with over 30 historic buildings to explore.

.
Great Attractions in London

London Ontario is a vibrant and thriving city with plenty of attractions for residents and visitors alike. Whether you're a foodie, a nature enthusiast, or a history buff, London has something for everyone. Here are some of the must-visit attractions in London:
No visit to London is complete without a visit to Victoria Park, the city's oldest and most beautiful public space. Located in the heart of downtown, Victoria Park is a lush green oasis surrounded by mesmerizing flowers, fountains and statues. Take a relaxing stroll and admire the natural beauty or pack a picnic and enjoy a day out with family and friends. This park also hosts several seasonal events like the Winter Light Festival, Sunfest, and the Home County Music and Art Festival.

Want to catch a live performance or sporting event? Head to Budweiser Gardens, a state-of-the-art indoor arena hosting some of the biggest sports, music, and entertainment acts. This venue is home to the London Knights hockey team and hosts basketball games, concerts, and comedy shows. With a seating capacity of up to 10,000 people, you'll surely find an event that suits your tastes.

For cozy brunches, coffee and delicious food, Kellogg's Place is the perfect spot. It boasts a spacious outdoor patio and serves locally sourced, organic ingredients in a laid-back environment. Enjoy a cup of coffee, indulge in the mouth-watering dishes and soak in the cool atmosphere of the place.

Looking for some retail therapy? Head to Masonville Place, a premier shopping mall in London. It houses anchor stores like Hudson's Bay, Indigo, and Zara and various food courts, coffee shops, and restaurants. So whether you're looking for designer brands, electronics, or home goods, you'll find them here.

Covent Garden Market is another must-visit destination for foodies and shoppers. This indoor market has been operating since 1845 and offers a vast range of fresh and locally grown products, specialty foods, flowers, and crafts. You'll find it all here, from artisanal cheeses and organic meats to handmade soaps and candles.
Living in London, Ontario, has so much to offer. The city has something for everyone, from its beautiful parks to top-rated attractions. So if you're looking for a vibrant city with a rich history and a bright future, London, Ontario, is the place for you!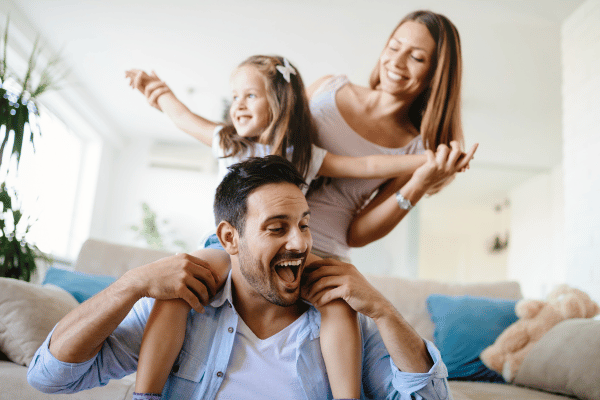 Our Mortgage Services in London

We understand that the home-buying process can be overwhelming, especially if you're a first-time homeowner. At New Life Mortgages, we simplify the process with our wide range of services tailored specifically to meet your financial needs. Here are some of the mortgage solutions we offer:
First-Time Home Buyer Mortgage: For first-time homebuyers, we offer mortgage solutions that cater specifically to your unique situation. We will guide you through the process from beginning to end, from pre-approval to funding your mortgage.
Mortgage Refinancing: Our team will help you get the best refinancing package, so you can enjoy a lower interest rate or access funds to leverage other financial decisions such as renovations or consolidating debts.
Private Mortgages: With private mortgages, we can connect you to private lenders to secure a mortgage that fits your unique financial situation, whether purchasing or refinancing.
Mortgage Renewals: We can help you negotiate the best terms for renewing your mortgage. It's crucial to explore your mortgage options before locking yourself into a long-term mortgage contract.
At New Life Mortgages, we recognize the importance of having a reliable partner who understands your unique financial needs during the journey of homeownership.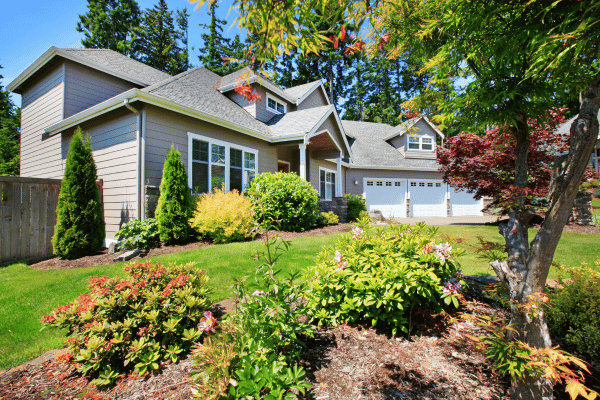 London Ontario is more than just a city. It's a vibrant community with a rich history, cultural diversity, and a promising future. Its beautiful parks, world-class attractions, diverse restaurants, and local markets make it a fantastic living spot.

At New Life Mortgages, we're here to help make the dream of homeownership a reality. With our personalized mortgage solutions, we'll guide you through the process from beginning to end, so you can focus on enjoying all that London Ontario has to offer.

Contact us today to learn more about our services and how we can help you achieve your homeownership goals.
Educational & Promo Videos
I was very please with the service and personal touch of New Life Mortgages. Quick turnaround times and was very clear on everything that I needed to do. I particularly loved how I could sign all...

Patricia R

Working in another province throughout the process created numerous obstacles. Dallas was always supportive and patient during the entire process. Dallas worked hard to secure a good interest rate ...

Deborah

My husband and I are first time homeowners. Dallas made the process very smooth, from our first point of contact in looking for preapproval to helping us locking down a good rate that would help sa...

Jean G

After carrying around a millstone of debtload for a few years, I was introduced to Dallas Martin. After a brief discussion, Dallas put wheels in motion and took me through a refinance on my house e...

Russel

We recently decided to refinance our mortgage and went with Dallas. We weren't disappointed! After running some numbers, not only did he get us a great interest rate but also got us a lot more in...

Kevin Lee
Your reviews are appreciated